Malachite Mosaic Leather Necklace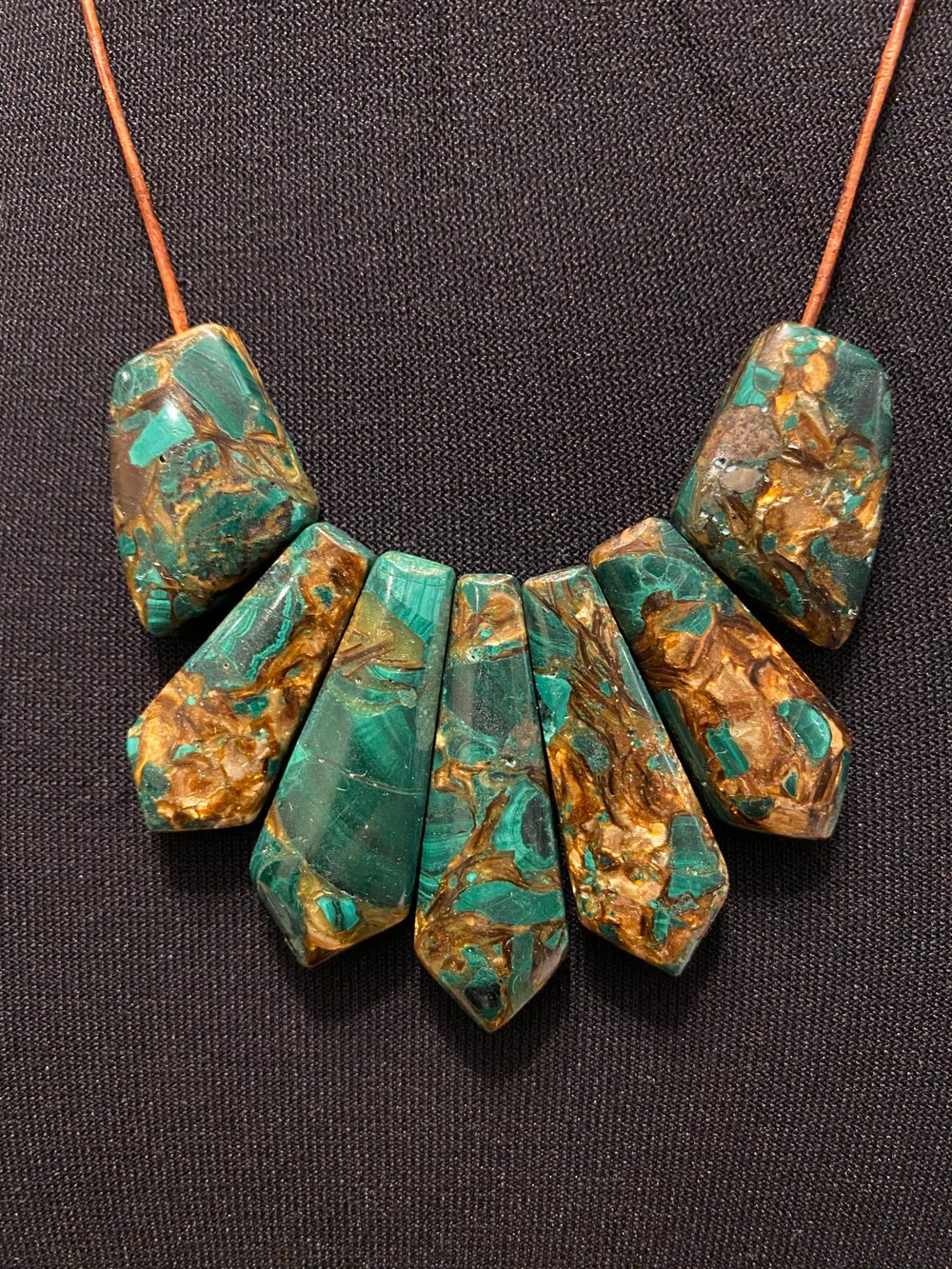 Must-See Malachite Mosaic Necklace
Are you looking for a necklace to be the centerpiece of a special occasion outfit? Then you need to order this Malachite Mosaic Necklace!
Seven smooth stones of malachite are cut in the pattern of a bird in flight, creating a bold yet classy appearance.
The rich green of the malachite is complemented by the bright flecks of gold copper bornite. Each stone has a pattern that's as unique and lively as you are.
The slim leather cord focuses all attention on the malachite mosaic. This necklace is sure to win compliments!
Order yours now!