Gold Cross Keychain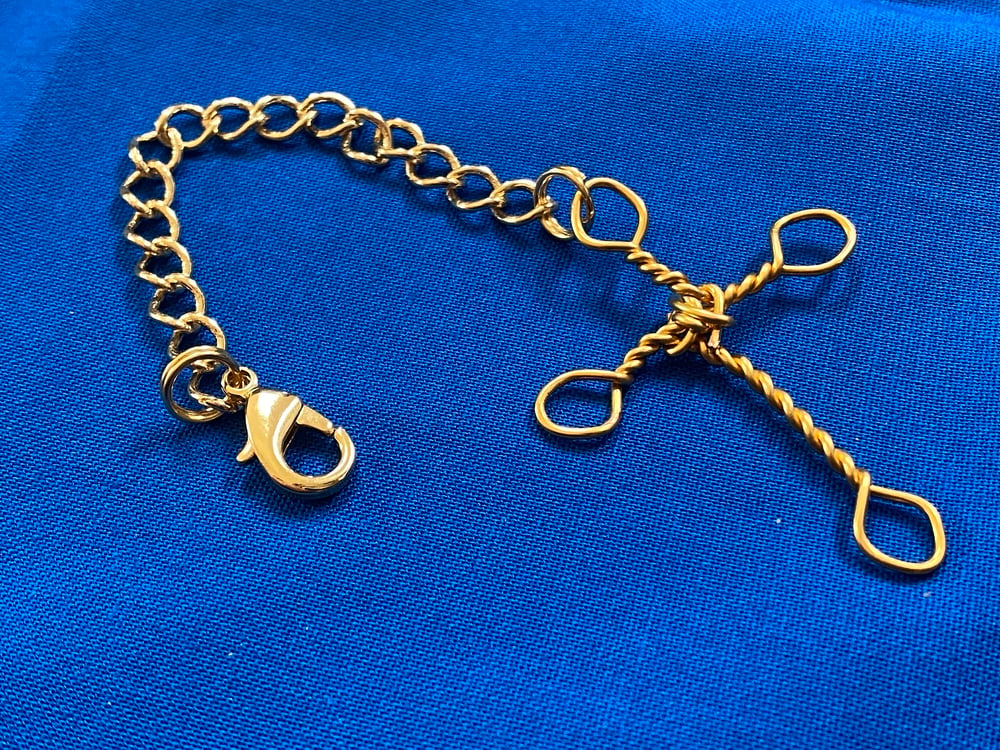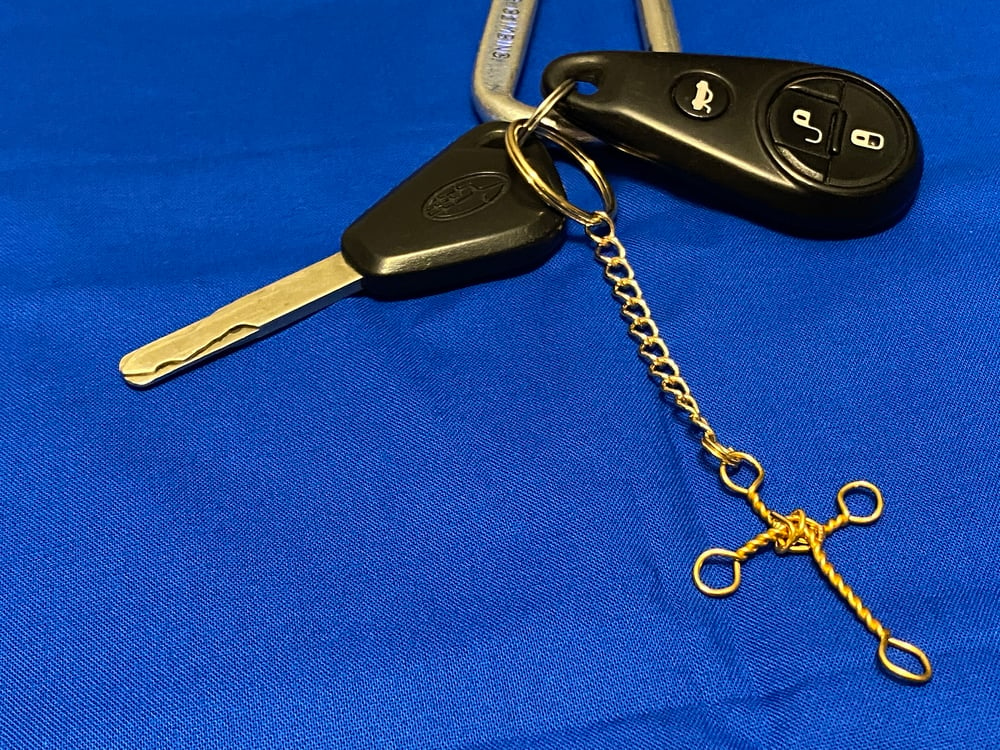 This Gold Keychain Belongs on Your Keys!
Gold Cross Keychains have dazzling wire crosses on matching gold plated curb chains. These keychains are sure to draw compliments when attached to your Bible, bag, or key ring.
The glittering gold keychains stay strong and look great while doing it. You'll be glad to own one of these keychains!
The Ring style has 2 inches of curb chain and a large gold plated ring. This style is perfect for your key ring!
The Clasp style has 3 inches of attractive curb chain and a lobster clasp. Attach the Clasp style to Bibles, bags, and purses!
If you need a place to keep your keys (and who doesn't?), be sure to check out our Copper Cross Plaques when you order your keychain!