Copper Cross Keychain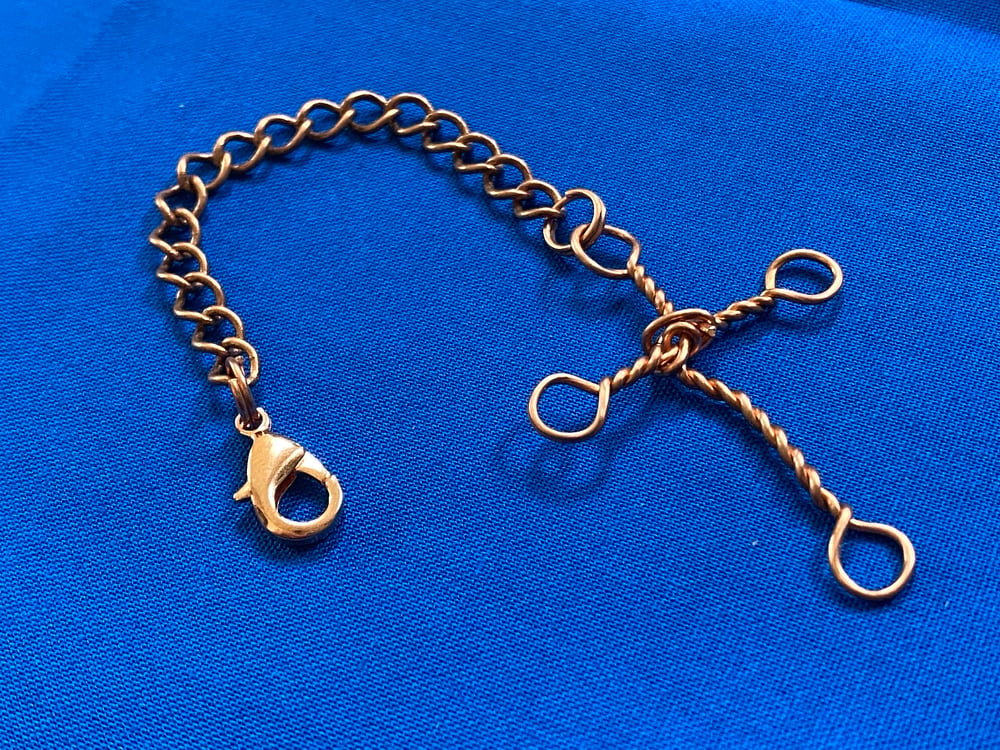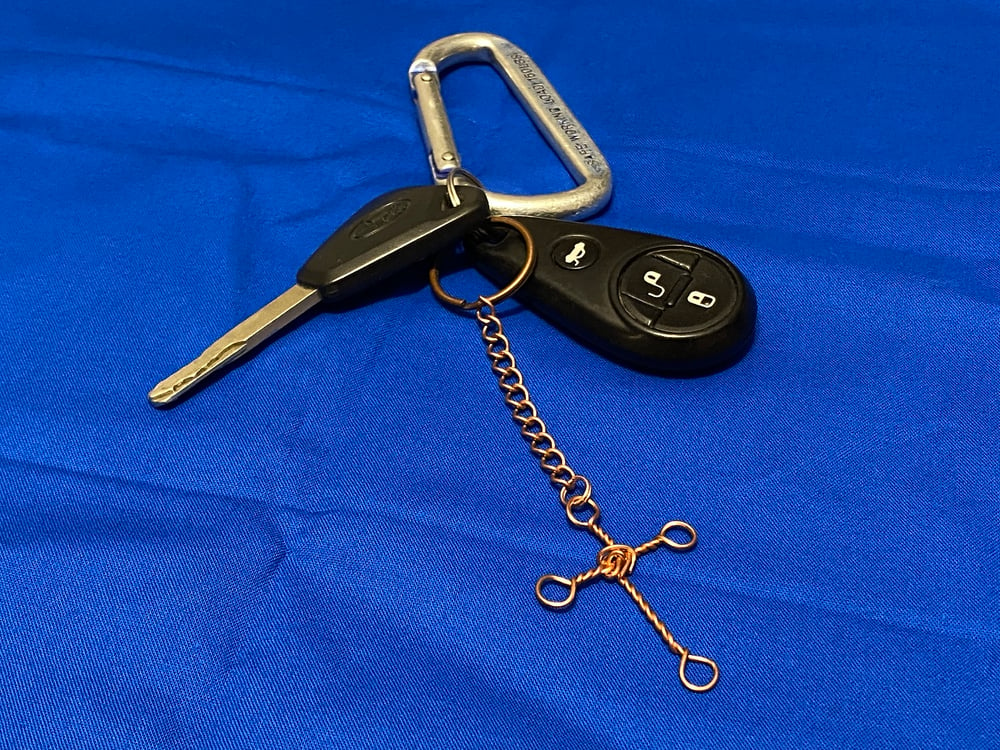 You Have Got to Get One of These Copper Keychains!
Copper Cross Keychains feature wonderful wire crosses on matching copper chains. They look great while holding up to the worst abuse your purse or pockets can dish out.
The earthy warmth of copper in each keychain creates a unique look. How many people have a handmade keychain?
The Ring style has 2 inches of curb chain and a large copper ring. This style looks great on your key ring!
The Clasp style has 3 inches of attractive curb chain and a lobster clasp, letting you attach your keychain to a key ring, Bible or a bag.
These keychains make an excellent gift for a loved one, and a wonderful token of appreciation to a friend or teacher.
If you need a place to keep your keys (and who doesn't?), be sure to check out our Copper Cross Plaques when you order your keychain!