Set of Three Crosses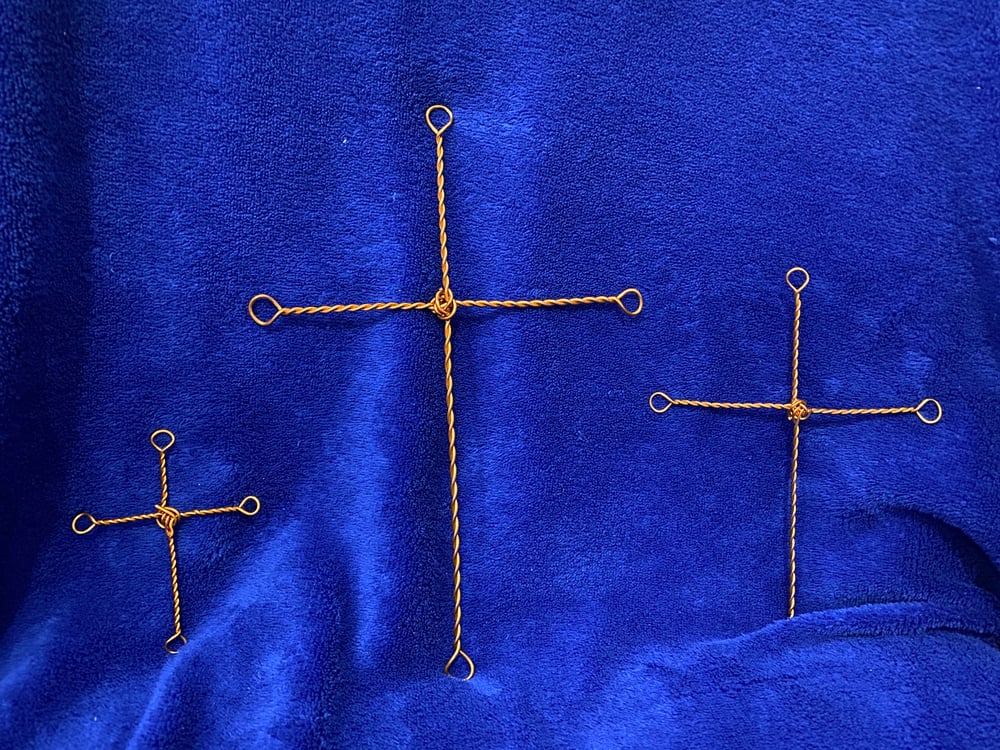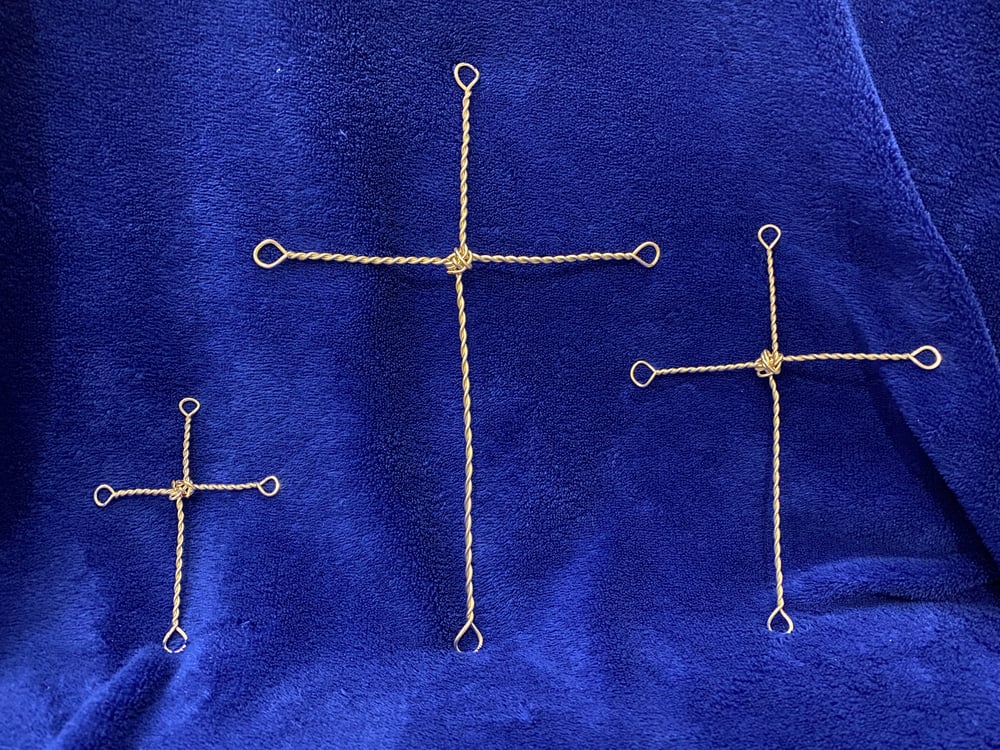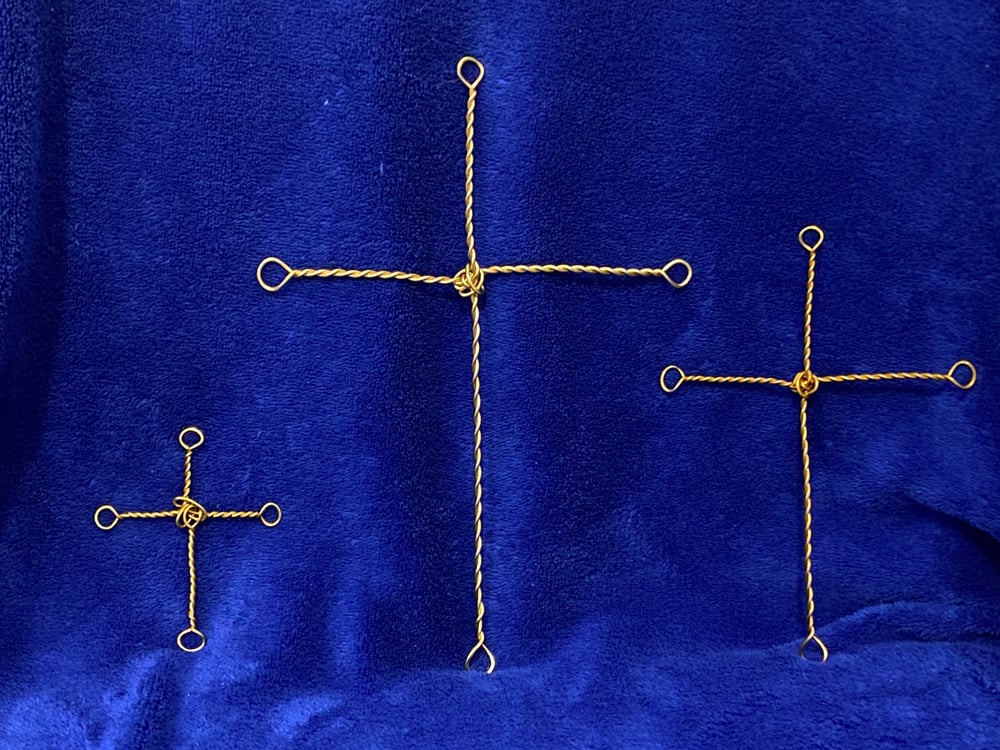 Beautiful and Elegant Crosses For The Entire Home
Our wonderful handmade wire crosses are available in sets of three. Buying a set saves you money! Each set of crosses is available in copper, silver plated, or brass wire. You'll definitely find a set to match your home.
Every cross is handmade from a single piece of wire and carefully braided together. Your crosses will last for decades, reminding your family of Jesus' sacrifice and God's enduring love for us!
The Medium Cross is perfect for a child's bedroom or office. Hang this cross where your son or daughter will see it when they wake up in the morning!
The Large Cross is just the right side to hang in your master bedroom, right next to the door.
The Extra Large Cross belongs in your living room, over the mantel, or in the kitchen! Hang this cross where the whole family can see it!
Buy a set for your home, or give a set as a gift!