Copper Chain Bracelet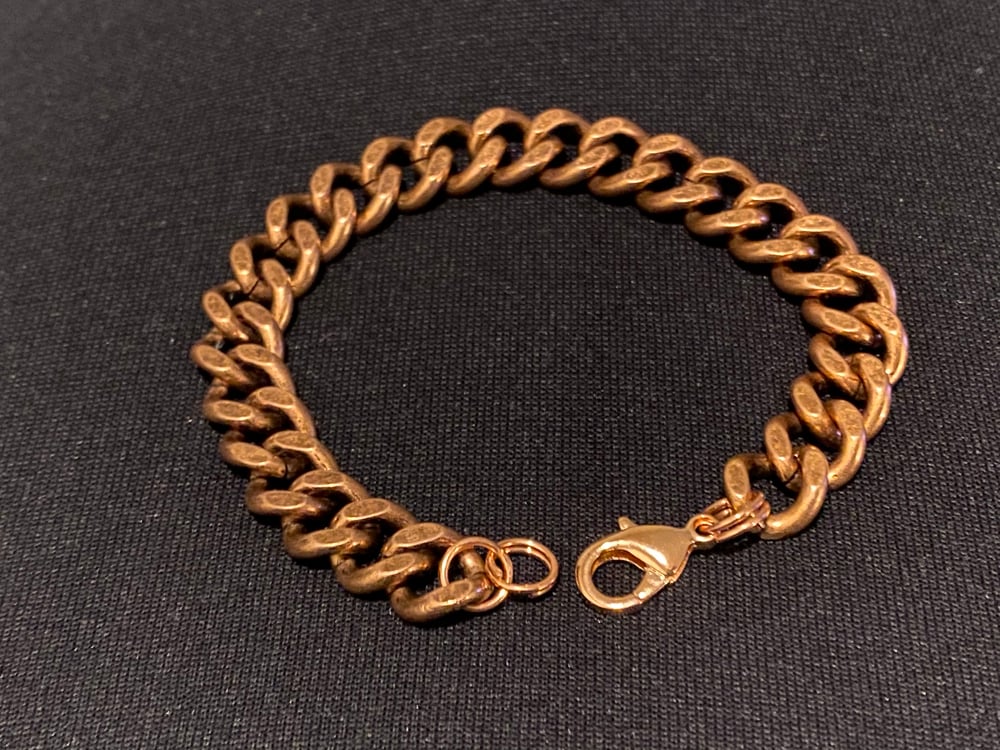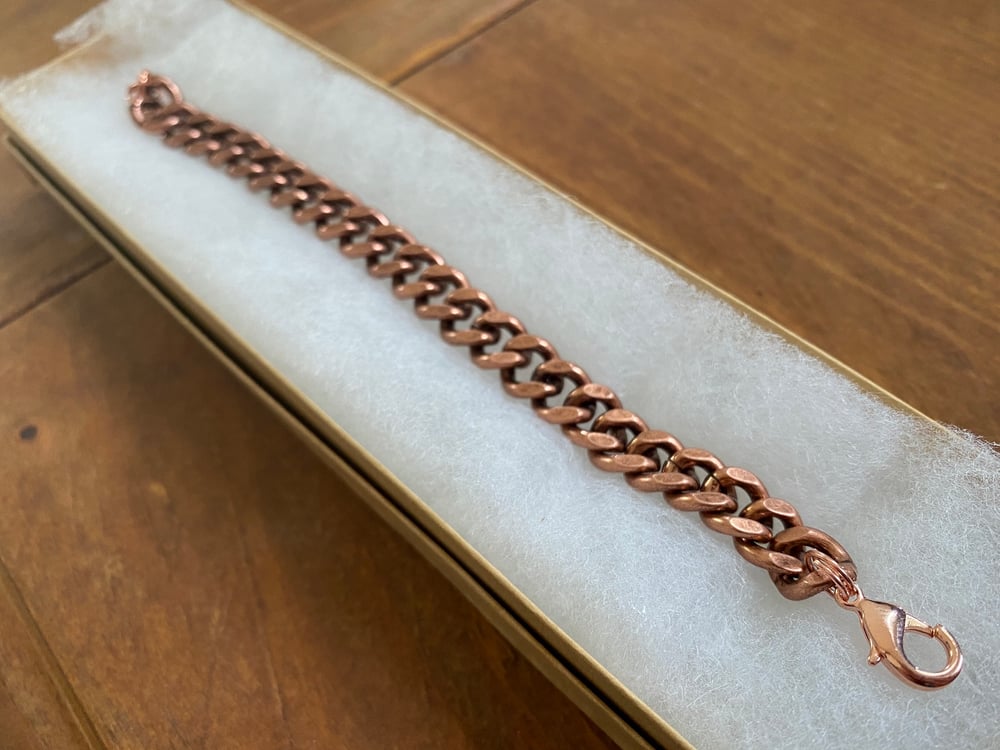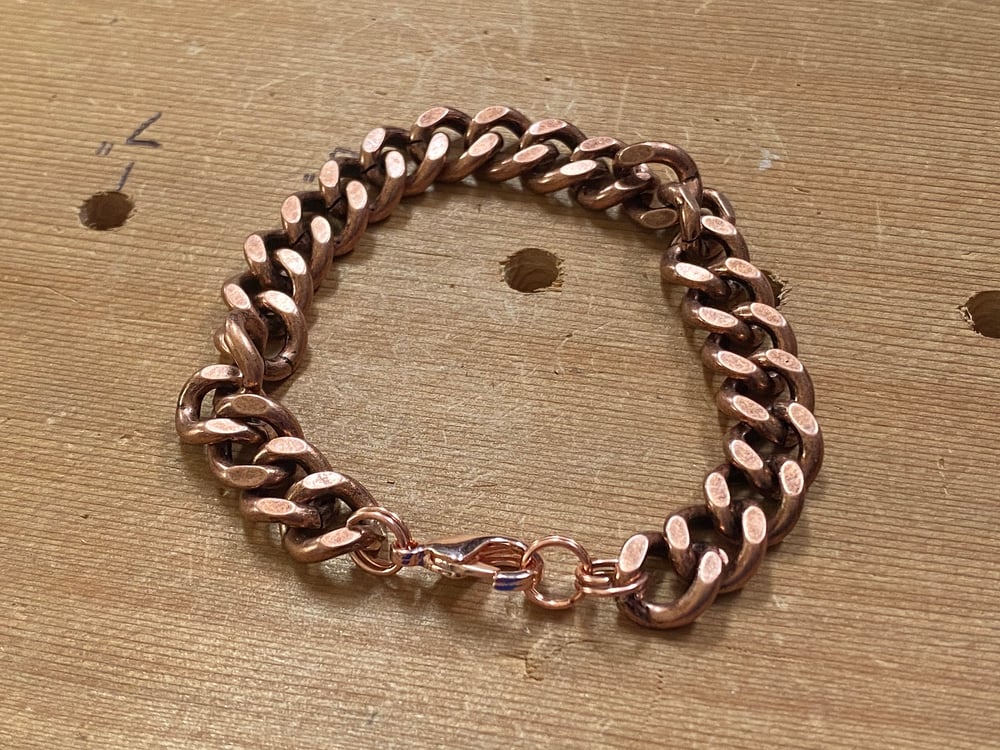 The Best Bracelet for Bringers of Joy
Are you somebody who walks into a room and makes everyone smile? Then you'll enjoy the natural copper warmth of this bracelet!
The copper curb chain has a rich brightness. When you wear this bracelet, people will notice!
We use a strong half inch chain to make each bracelet. You get a beautiful bracelet that will be with you for years to come!
You can get your bracelet in sizes from 6 inches to 10 inches. There's a size that's just right for you! As an added bonus, the larger sizes make wonderful anklets.
Be sure to check out our Copper Chain Necklaces when you've chosen your bracelet. Order now, and enjoy a stylish set!